Dylan Ross Andrews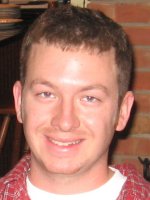 Dylan Ross Andrews, 22, of South Vienna, died Sunday, August 25. At the time of this death, as in his life, he was surrounded by the many people, both family and friends, who loved him dearly.
He was born February 12, 1986, in Xenia, OH, the son of Dana and Connie Andrews.
He is survived by his parents and his brother, Blake. Other survivors include his grandparents, Bob and Priscilla Andrews, of Springfield; the following aunts and uncles: Lois and Kenny Reed, Luna Elam, Nancy and Curt Miller, Cathy and Wade Parks, Larry Elam, Jane and Dan Steen, and Darin Andrews; and the following cousins: Mike Reed, Michelle Roderer, Lori Grim, Layla Johnson, Deidra Banion, Jordan Miller, Bruce Cassell, April VanKirk, Beth Elam, Kevin Elam, Matt Steen, and Jedd Steen. He also leaves behind so many people who were special to him, including his girlfriend, Lorie Hall.
He was preceded in death by his grandparents, Dolphia and Flaura Elam, and his uncle, Mitchell Elam.
He was a 2004 graduate of Northeastern High School and graduated in 2008 with a Bachelor of Science Degree in Mechanical Engineering from Ohio University. Dylan, while having traveled and experienced so many different things in life, preferred the pursuit of the simpler pleasures around home with his family and friends, including numerous outdoor activities on the farm, kicking back and singing karaoke, and generally being a "redneck" while tinkering with and driving his pride and joy pickup truck. He will be loved and missed.
Family to receive friends Thursday, August 28, 2008 from 4 to 8pm in the INGLING WILLIAMS FUNERAL HOME South Charleston; where funeral will be held 11:00am Friday, August 29, 2008. Burial will follow in the Greenlawn Cemetery.