Donald Willis Griffith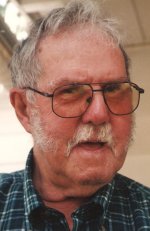 Donald Willis Griffith, 90, of Springfield, passed away Thursday November 27, 2008. He was born August 4, 1918, a son of Ray Willard and Gladys (Conrad) Griffith in Fairfield, OH.
He was a WWII Veteran where he fought in the Pacific Theater and was a double Purple Heart recipient. He worked for the Mears Heel Co. in Columbus and South Charleston and retired from Southeastern School District. He was an avid mushroom hunter and had a passion for motorcycles. Donald never knew a stranger.
He is survived by his daughter, Donna (James) Wilson of Springfield; brother, Calvin (Eileen) Griffith of FL, sisters-in-law, Goldie and Ester Griffith both of Lancaster; many nieces and nephews; three grandchildren, Shayla Dale (Shane) Smith, Donald Lee Wilson and Rachel Dianna Thompson all of Springfield; eight great-grandchildren, Ashley Dorice Thompson and fiancé Zachery Peyton, Allyssa Hannah Thompson, Andria Louise Thompson, Arryana Leigh Thompson, Tehya Marie Wilson, Rae Lynn Nicole (Jeffrey) Rice, Tabatha Jean Schalm, Dillion Avery Schalm; one great-great grandchildren, Alexiannah Leigh Rice all of Springfield.
He is preceded in death by his first wife, Thelma Marie; second wife, Georgia Marie; his parents; four brothers, Oscar Ellsworth Griffith, Kenneth Ray Griffith, and Harold Lee Griffith; three sisters, Etta Alice (Charles) Brown, Dorothy Irene (Virgil) Woltz, and Ruth Naomi (Sheldon) Roof; three great-grandchildren; maternal grandparents, Bert and Alice Conrad; paternal grandparents, Simon and Etta Griffith.
Visitation will be held from 6-8PM Monday December 1, 2008 in the INGLING WILLIAMS Funeral Home, South Charleston, where service will be held 1PM Tuesday December 2, 2008 with Pastor Walter Mock officiating. Entombment to follow in the Rose Hill Burial Park.