Kimberly Kay Belford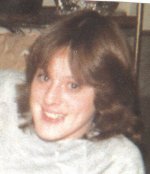 Kimberly Kay Belford, 46, of Springfield passed away on Monday, January 14, 2008 after a brief illness.
She was born on February 25, 1961, daughter of Tom and Rose Zettler.
Kim was the proud owner and operator of Kim's Donuts in Enon and on High St for the past 4 years and Kim's Blue Point Restaurant in South Charleston for the past year. When Kim wasn't at one of her businesses, she was spending time with her grandchildren and family whom she loved dearly.
She is preceded in death by her grandparents, Lee and Ethel Leeth; and grandson, Marcus Lanham.
She is survived by her parents; 4 daughters, Deanna (Will) Cochran, Angie (Eric) Cochran, Beckie Cochran, and Kimmy Sheppeard; 10 grandchildren, Kristina, Marc, Dylan, MaKayla, Scotty, Baby D, Arikka, Haley, Hannah, and Emmy; sister, Teresa (Shannon) McCullough; and 3 brothers, Jeff (Madge) Earles, Kevin (Sheri) Earles, and Brian (Kay) Earles.
Visitation will be held on Friday, January 18, 2008 from 1-3 pm at INGLING WILLIAMS FUNERAL HOME - SOUTH CHARLESTON, with the funeral service following at 3 pm. Interment to follow at Greenlawn Cemetery. In Lieu of flowers, the family requests donations be made to Kim's Donut Shop, 2521 E. High St. Springfield.
"Soar High My Baby"