Thomas J. Carter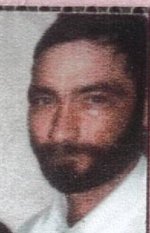 Thomas J. Carter, of South Charleston, died after an auto accident, August 8, 2008. He was born January 24, 1953 in Springfield, Ohio to the late Elmer and Libby Carter.
Tom was an avid outdoorsman who loved horses. He was employed by Envirosure since 1987.
Tom is survived by his daughters; Tina (Chris) Anderson, and Lisa Capper, grandchildren; Josie and Nathan, sisters; Lillie Taylor, Lou (James) Clarkston, Ann Law, brothers; Joe (Brenda), Carl (Mary), Willard (Erika), and Francis (Olive) Carter, numerous nieces and nephews that loved him dearly, special friends; Bob Kehner, Bruce Dickerson, Marty Spear, ladies at the BP Station and the Wayside, life long friends Dave Long and Joe Slater.
Memorial service to be held 7:00pm Wednesday, August 13, 2008 in the INGLING WILLIAMS FUNERAL HOME South Charleston. Elder Steve Turner to officiate, family to receive friends one hour prior to service.
A | B | C | D | E | F | G | H | I | J | K | L | M | N | N | O | P | Q | R | S | T | U | V | W | X | Y | Z